Brandon Woelfel has become in a very short time a phenomenon on Instagram. The look he gives to his shots, is immediately recognizable. He plays a lot on pink and blue tones, a lot of accessories as well as on strong depth of field: the bokeh.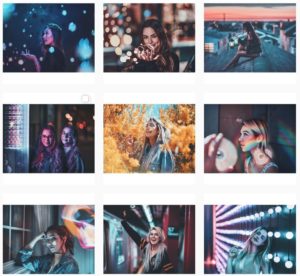 At the time I write these lines, his Instagram account has more than 2 million subscribers and his Youtube channel more than 230,000.
This article will introduce you to the material he uses, information which is much less often found than the articles dedicated to the retouching techniques he uses.